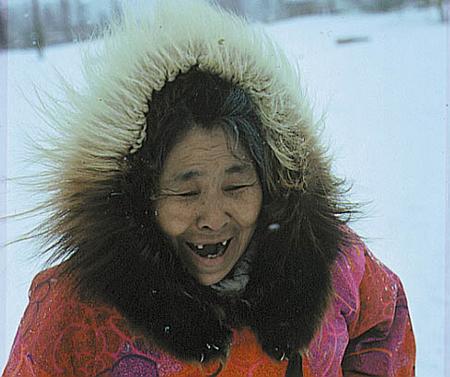 I stumbled across an
Eskimo
homage today. I haven't included all of it but if you're particularly interested in this sort of thing then
have a look
.
'the definitive grime riddim. "Eskimo" is one of those tunes that has an anthemic, unforgettable quality about it that means that everyone falls in love with it when they hear it, or at least acknowledges that they're in the presence of Something Special. Eskimo is like the "Smells Like Teen Spirit" of grime. And like, "Teen Spirit" it's based around one of the greatest riffs ever. I think it's important to see that grime is, very often, a riff-based music, which sets it apart from hip-hop, jungle and dancehall, and perhaps reflects the influence of early 90's UK and Belgian hardcore echoing down the London pirate sound'.
I'm not very good with this talk, in the same way Priya Elan from that venerable institution
The Times
was eager to stress Bless's
'notable... Spanish guitar loop'
on
Grime Wave
. All I know is that 'Eskimo' is a banger, especially with D Double E on mic centre.
Eskimo
Wiley has an earthier approach in this
article with Blackdown
, a good read in which a sincere Wiley talks about his cold and empty heart inspiring Avalanches and Snowflakes. I like Wiley but the reasoning behind using the theme of inhospitable weather features/natural disasters differs to a
1xtra interview
in the run-up to the release of
Wearing My Rolex
, in which he says he just called the tune 'Eskimo' and so was duly obliged to rinse all things Artic in good time. Maybe that answer came from a not so cold heart given the pound signs in his eyes and a career on the rise, but it's arguable to maintain that the wintry thread that tied together the
Treddin' On Thin Ice
interludes was a game stab at artistic integrity and album structure. Arguable.
The 'cold heart' was a good response though, and may well have been applicable at the time. It's just another instance in which Wiley seems to make no sense but at the same time hint at profound statement. 'I got stabbed, 14 times I can tell you it weren't by gangsters... my uncle he got stabbed like twice he died I tell you he's one of them gangsters'. One of my favourite Wiley lyrics, which just shades 'Oi we're in the studio you know, if you look out of the window there's three skyscrapers, so that means something's about to get built up. Empire'.
Oh and Wiley needs to make his older instrumentals and newer ones digitally available on one or two releases. If he has, I haven't seen them. The man has a hefty repertoire.
*Pointless Wiley Top 5*
1. Igloo
2. Eskimo
3. Fire Fly
4. Ice Pole Remix
5. Morgue
Club 5
,
527 am
,
Revenge
,
North London
,
Tunnel Vision
,
Ice Cream Man
. Put
Pingu
on there as well. If it ever comes out, and if it ever comes out on Eskibeat Recordings, I will change my views on that label and its tees forever.